Tidy & Co. Digital Campaign
Client: Tidy & Co online gifting company A tale of terrible gifts is predominetly an online campaign created to get more people to use Tidy & Co's online gift finder. Concept: Everyone has received an awful gift. Through our campaign we encourage people to share their stories of receiving a terrible gift, in return the best stories receive a voucher from us.
Video: 
This 20 second video will be placed online, on platforms such as Facebook, Youtube, Twitter and Instagram, as well as on Tidy & Co's website.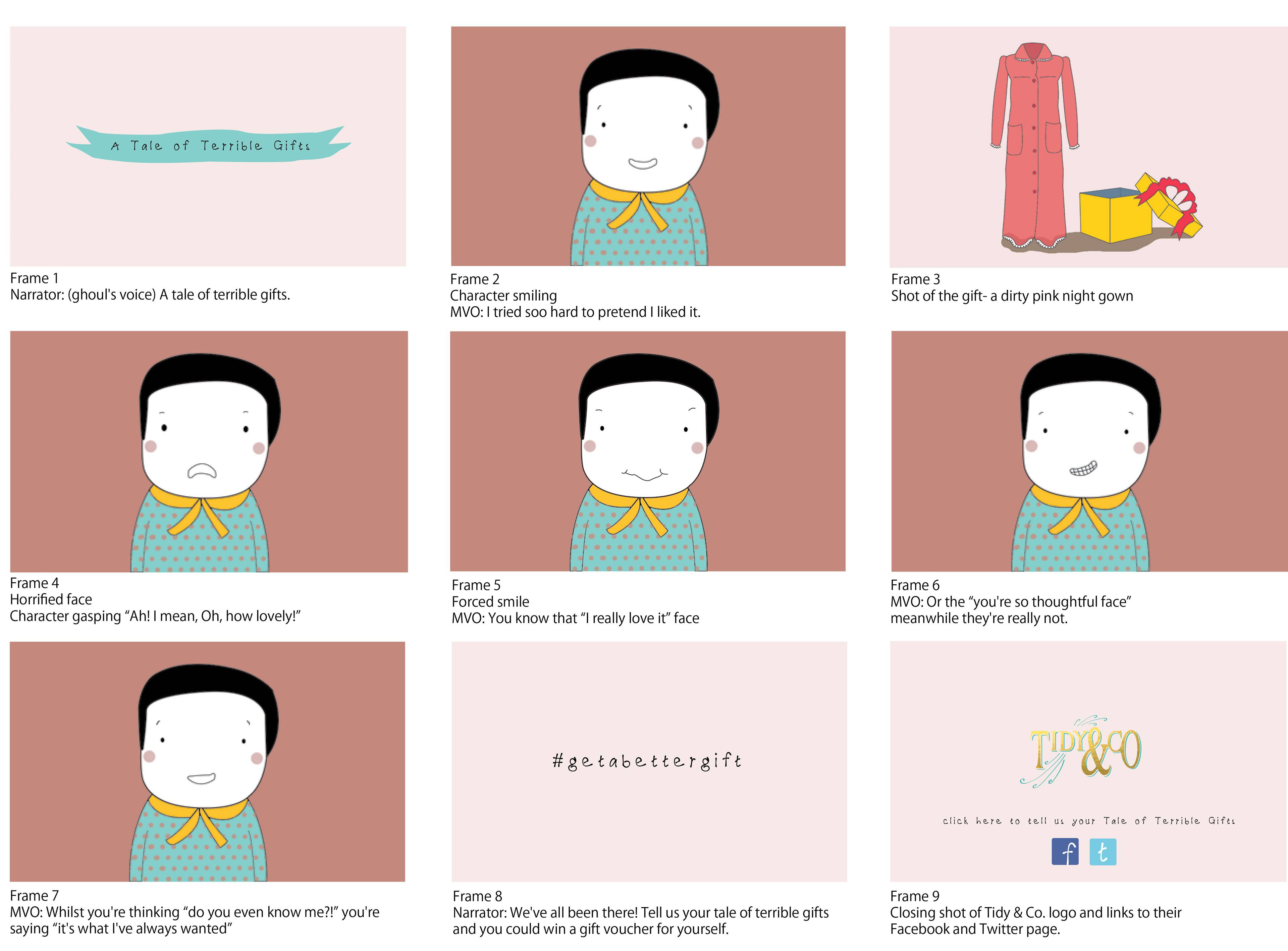 Facebook Banner: 
These Facebook banners will appear across all Tidy & Co's Social Media and on Peoples newsfeed every time it is shared.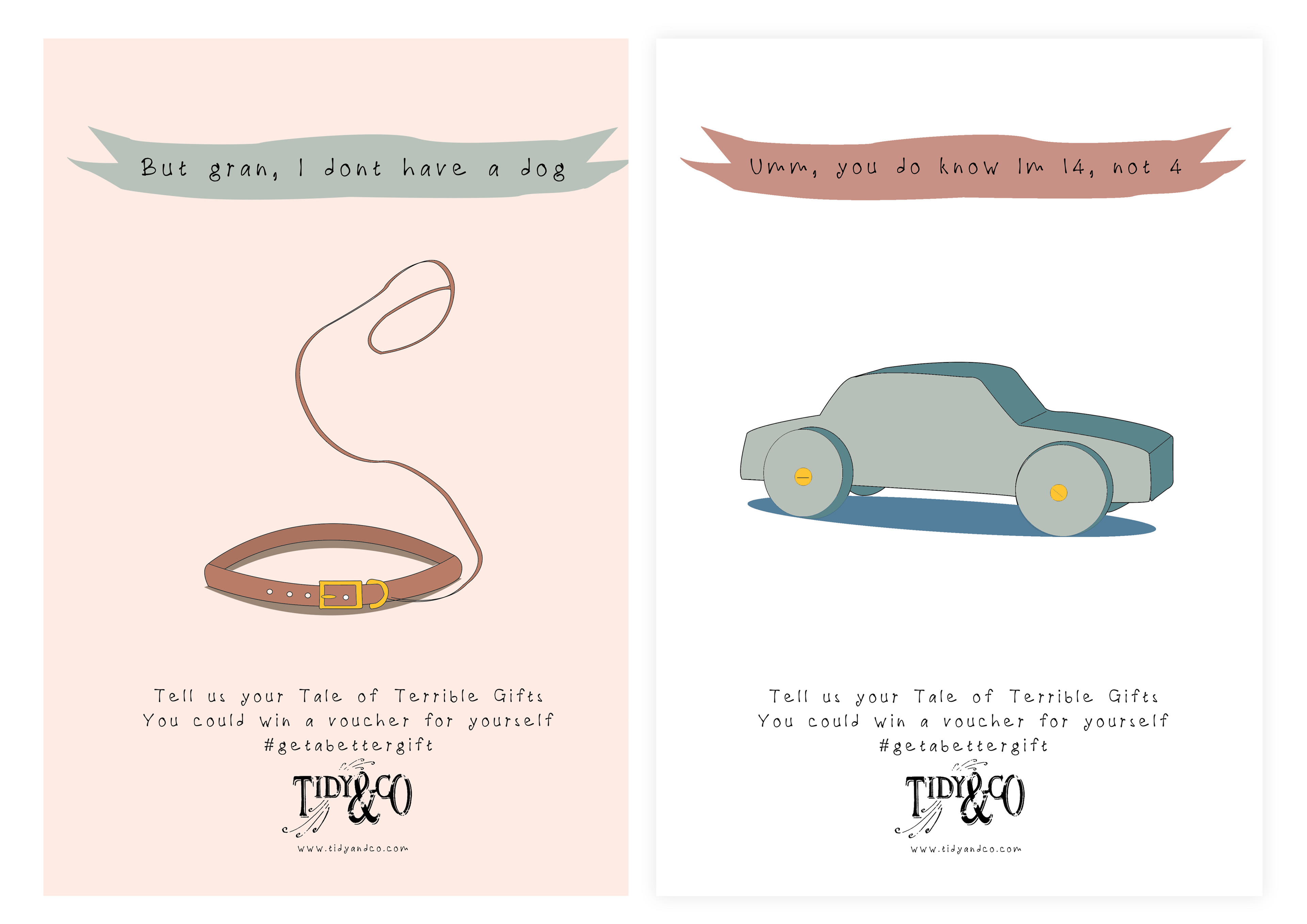 Gift Voucher: 
Stories with the most likes will receive a gift voucher from us.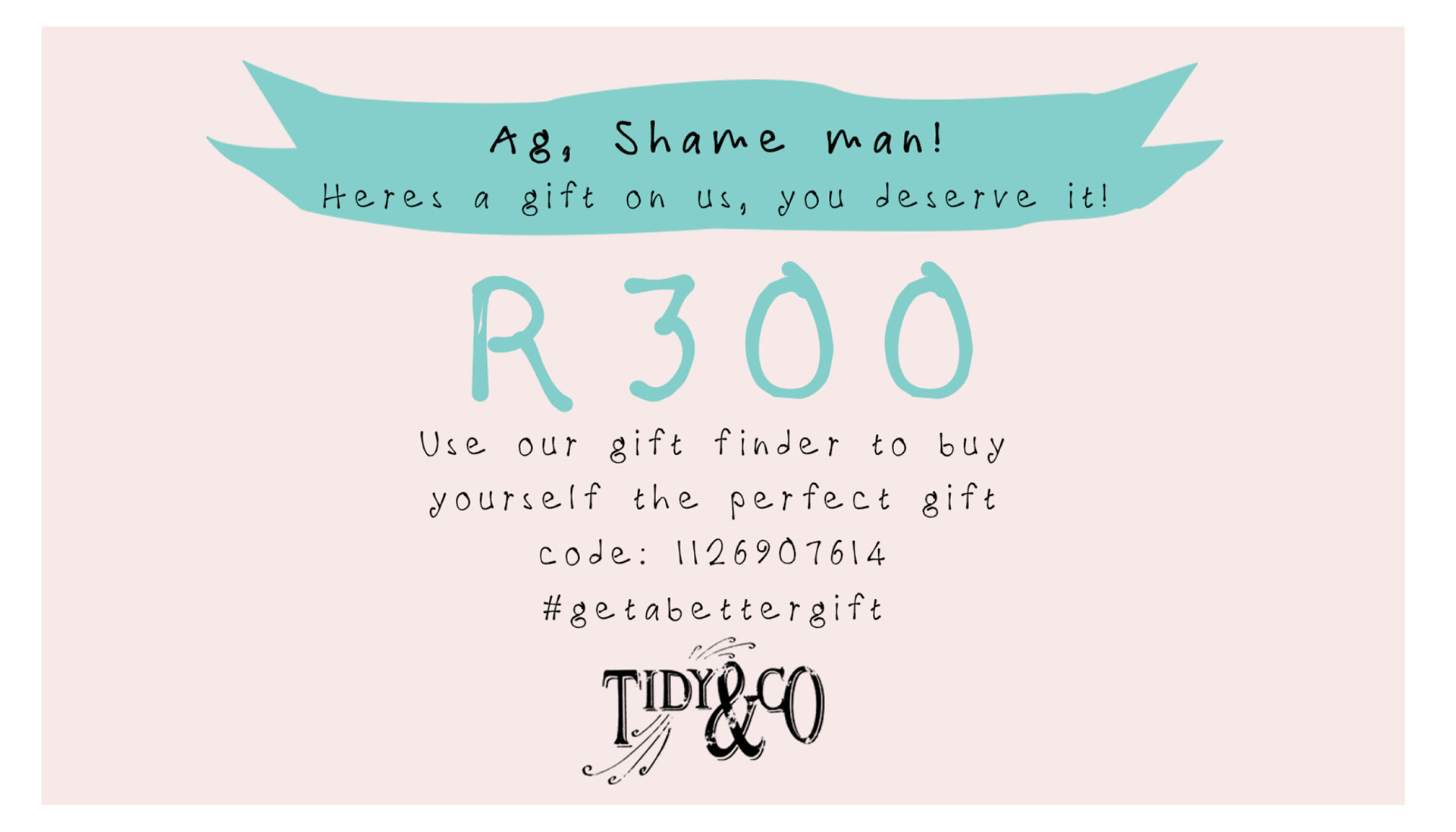 Social Media: 
How the campaign will play out across social media platforms.